Air pollution is of great importance to the environment. From the past years, the agriculture sector's impact on air pollution is crucial for the future development of the plant and livestock breeding sector.
Agricultural contribution to air pollution
The contribution of agriculture to air pollution is much deeper than in the cropping season. However, agriculture alone is not a reason for air pollution. But the irony of agricultural pollution is that taxpayers are in the main paying for it through a system of subsidies. The Northern Gangetic Plain is an extensive north-central section of the Indian subcontinent. Besides, it is also one of the world's largest and rapidly-growing ammonia hotspots. Atmospheric ammonia comes from fertilizer use, animal husbandry, and other agricultural practices. Then, it combines with emissions from power plants, transportation, and other fossil-fuel-burning to form fine particles. Besides, the roots of rising ammonia pollution lie in the way fertilizer is used.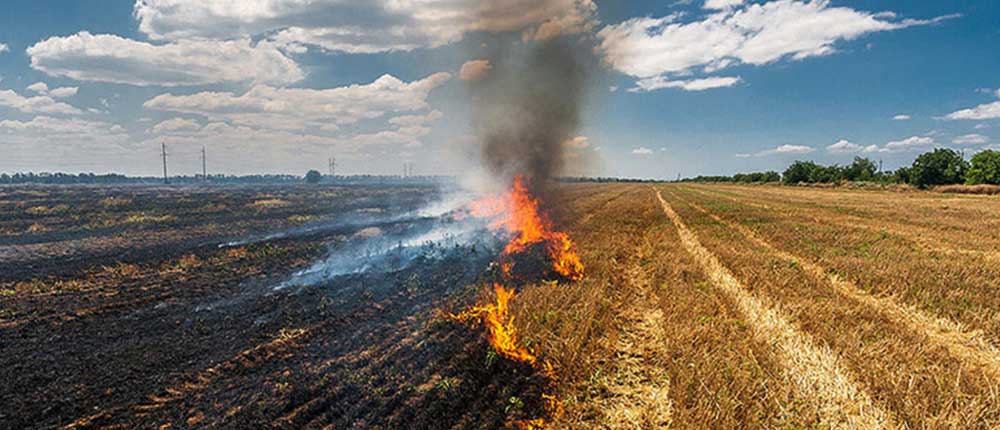 The atmospheric ammonia breaks down into fine ammonium salt particles. Further, that degrade the quality of the air we breathe. Hence, it is harming human health and life expectancy. Moreover, the burning of paddy stubble left in the fields after harvest has been the cause of concern for the past several years. It contributes to air pollution in the Indo-Gangetic plans. And also, it's already polluted cities like Delhi.
Further to notice, agriculture is a victim of air pollution as well as its executor.
The Role played by subsidies
The government gives different types of subsidies to farmers like fertilizer, irrigation, equipment, seed subsidy, etc. Fertilizer subsidies (e.g. urea) encouraging intensive farming. It impacts soil by loss of essential soil microorganisms, groundwater contamination. Free power, and as a result, free water pumped from the ground makes growing rice attractive in these areas. The subsidy accounts for 15 % of the worth of rice produced in the Punjab- Haryana belt.
There has been a lot of policy attention is on how to replace the paddy stubble. But our current system of subsidies is a huge reason that there is stubble in these fields in the first place.
Thus we need to stop paying for poison. Therefore, there is a need to alter the support of farmers from input subsidies to investment subsidies.
Author– Pragya Verma
---
Checkout other articles– Vijay Diwas
Featured image credits: Teri- The Energy and Resources institute