On the occasion of Republic Day in India, the UK Prime Minister Boris Johnson was invited as a Chief Guest by Prime Minister Narendra Modi. Though Johnson accepted the official invitation last month. But after seeing the condition of his own country, he has canceled the plan.
Boris Johnson expresses his regret for canceling his visit to New Delhi. So, a statement issued by the British Prime Minister's office in London regarding the cancellation of his visit. In that Johnson stated:
Also, UK Prime Minister Boris Johnson imposed a new stay-at-home lockdown till mid-February. As for fighting through the "critical moment" in the coronavirus pandemic appearance due to a new highly transmissible variant of the deadly virus. While addressing the country from Downing street on Monday night, he confirmed the complete shutdown of everything similar to the lockdown that happened in March 2020.
'It's clear that we need to do more together to bring this new variant under control. In England, we must therefore go into a national lockdown which is tough enough to combat this variant. That means the government is once again instructing you to stay at home.

Boris Johnson
He also shared that there's a huge increase in the number of patients when compared with April 2020. Though they have started the biggest vaccination program ever happened in history. So, to give a ray of hope in this pandemic time he said: 'By the middle of February if things go well, and with a wind in our sails, we expect to have offered the first vaccine dose to everyone in the four top priority groups identified by the Joint Committee of Vaccination and Immunisation'.
Expectations from Boris Johnson Visit
For boosting the economic recovery after COVID-19 the UK was relying heavily on the visit. Also, the proposed "early harvest" trade deal with India. So, it was expected that Modi and Johnson would announce a new India-UK Enhanced Trade Partnership. That is a prelude to a Free Trade Agreement – during the UK PM's visit.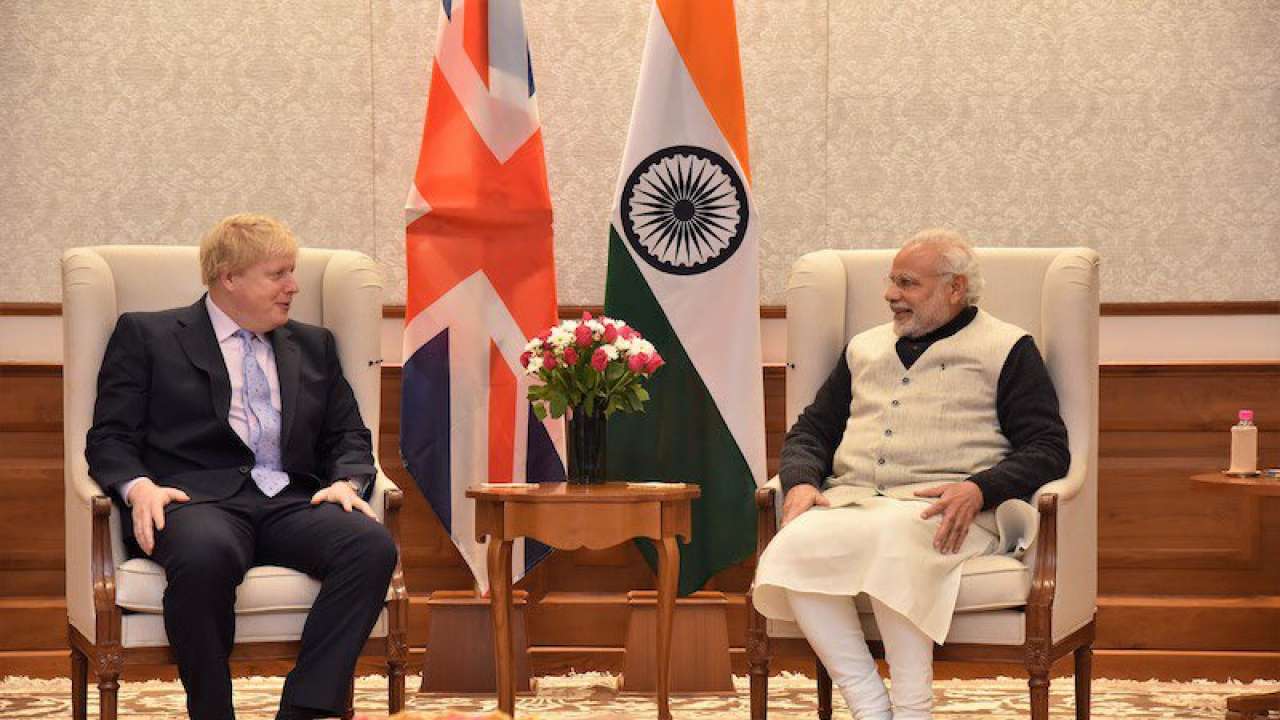 Currently, Johnson expressed a hope of visiting New Delhi in the first half of 2021 and ahead of the G-7 summit. The G-7 summit hosted by the British Government and which the Prime Minister of India, Narendra Modi would attend.
However, at present there's nothing clear about invitation to another foreign leader or the same tradition of having one as the Chief Guest.
Author: Kritika Agarwal
---
Do read our other article : New deadly virus ' Disease X' to haunt 2021?
Featured Image Credits: indianexpress