India sends its gift of Covidshield vaccines to Bangladesh and Nepal. Hence, exported 2 and 1 million doses of Covidshield vaccines to Bangladesh and Nepal respectively.
The Serum Institute of India (SII) is the manufacturer of covidshield vaccines. It is dispatched from Chatrapati Shivaji Maharaj International Airport to Dhaka in Bangladesh. On 8 January, Bangladesh had approved the obtainment of 30 million doses of Covishield from India.
Also, India sends 1 million doses of Covid-19 vaccines to Nepal. Earlier, India had provided Nepal medical equipment, medicines, and other logistical aid to fight the pandemic.
About Covidshield Vaccines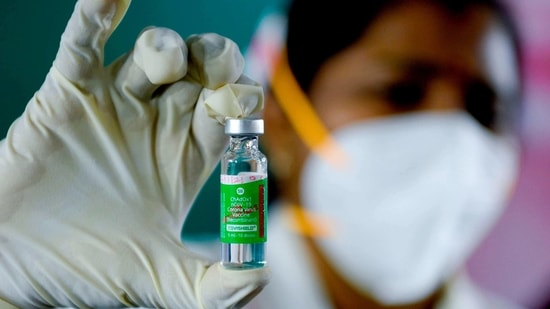 Covidshield is the SII's version of the Oxford-AstraZeneca vaccine. This vaccine may prevent COVID-19 disease in individuals 18 years old & above. Moreover, it became the first Covid-19 vaccine to get approval in India. Furthermore, SII issues a fact sheet for the Covidshield. The fact sheet includes the ingredients used in Covidshield.
For the moment
On Wednesday, India dispatched a consignment of its Covid-19 vaccines to Maldives and Bhutan. On Tuesday, the Ministery of external affairs announced that India would begin to supply the Covid-19 vaccine to Bhutan, Maldives, Bangladesh Nepal, Myanmar, and Seychelles from Wednesday. Further, this is in line with its neighborhood's First Policy.
Earlier, India supplied hydroxychloroquine, Remdesivi, and paracetamol tablets. In addition, ventilators, diagnostic kits, masks, gloves, and other medical supplies. Thus, helped(and still helping) many countries during the coronavirus pandemic.
To brief, India has started applying two vaccines against Covid-19. These two vaccines are Covaxin and Covishield. Further, Bharat biotech developed Covaxin. PM Modi rolled these on 16 January 2020. India has approved manufacturers for the restricted use of their vaccines in emergencies.
Author– Pragya Verma
---
Checkout other articles– PM Modi to inaugurate eight pan-India trains
Featured image credits– twitter