Advocate Deepika Rajawat, famed after owing to Kathua's case in 2018. Meanwhile, she tweets a cartoon about the treatment of girls during Navratri and other days.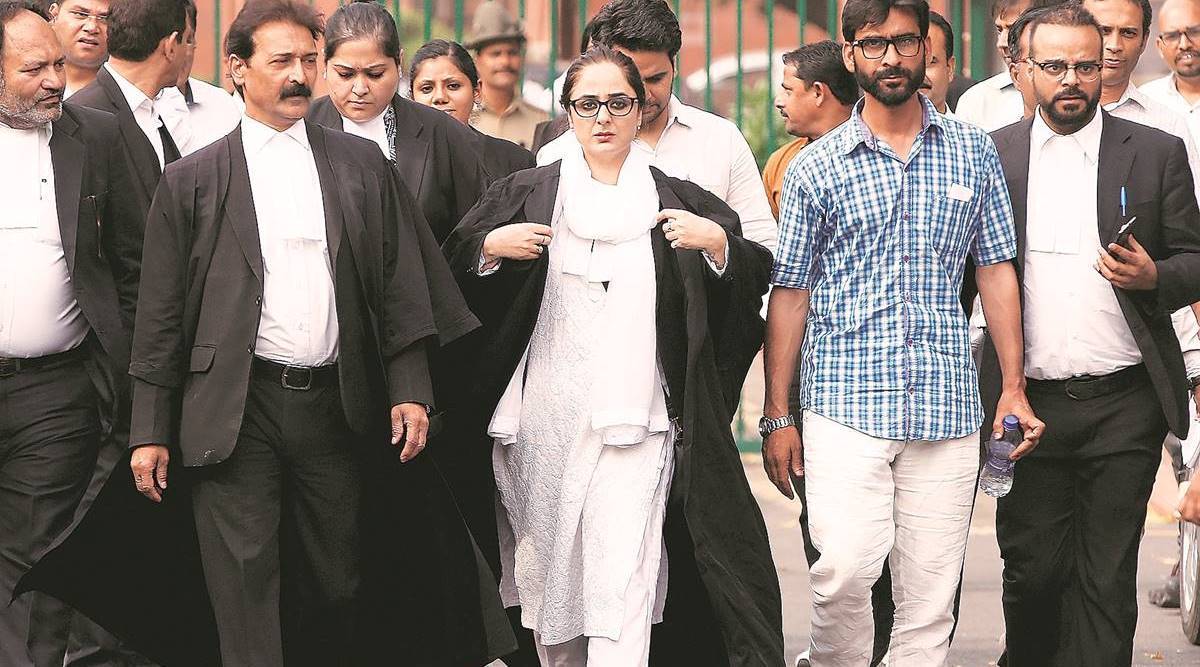 The advocate had tweeted a cartoon with a caption "Irony" to form some extent about women's safety. From her tweet, the advocate tried to depict the irony of women's safety featuring the goddess. As a result, booked by the Jammu and Kashmir police for reportedly hurting the emotions of a community in one of her tweets on Navratri.
Recently when Arrest Deepika Rajawat started trending, Twitter users accused the advocate of humiliating 'Hindu and their festivals'.
Who is Deepika Rajawat?
Deepika Rajawat is based in Jammu. After representing the brutal rape and murder case of an eight-year-old girl in Kathua, she shot into the limelight. However, the family of the eight-year-old Kathua victim had dropped the advocate as their lawyer in November 2018.
Rajawat was removed from the case in the trial court at Pathankot in Punjab on the application of the victim's father. The victim's father took this step in anxiety and non-appearance of her. According to reports Rajawat looked in the case only twice during more than 100 hearings in the case.
In response, Rajawat had said she didn't cheat and let down the family and stands by them after put as a defense lawyer.
Legal action against Rajawat
On the other hand, Rajawat claimed that the FIR was registered at the command of BJP and said she would confront the FIR. Further, she dismissed the FIR as a shattered piece which will not continue in the court. The FIR registered in the police station in Jammu under sections 505 (b)(2), 294, and 295 A of the Indian penal code(IPC).
Indicating her tweet Rajawat said that it intended to give a not about women's safety. And the FIR charged against her is with offenses that she did not execute. Furthermore, it highlighted the conduct and not the religion.
I never hurt religious sentiments as I failed to say anything against religion. I'm a proud Hindu and draw inspiration from my religion.

-Rajawat told
Author: Pragya Verma
---
Check out the other articles-> China, Indian Media and Taiwan
References-> The Indian Express