Recently, a mysterious monolith appeared on Britain's Isle of Wight. Since this came after this monolith appeared in the American states of Utah, California, and Romania. Quite a few of these large, bright pillars are now appearing around the globe without any explanation or caution as of mid-November.
What is Monolith?
For Example– Stonehenge. Stonehenge is one of the most famous collections of monoliths on earth. As per data, Uluru is the world's largest single rock monolith.
The Story so far
To illustrate, the monolith was first discovered in the US on 18 November. Therefore, this was discovered during a routine survey of bighorn sheep in Red Rock Country, Utah, last month.
While authorities and scientists were speculating the occur of this mirror object in remote areas in the desert. The monolith disappeared mysteriously likewise it appeared mysteriously. On 27 November, it disappeared from Utah and the officials claimed, no hand on this. The Federal Bureau of Land Management's Utah office said that an unknown party removed the monolith from the Red Rock Country. Also, the rocks left to mark the place where it had stood.
Further, on 30 November, a second monolith was discovered in the Batch Doamnei Hill in Romania. It also disappeared on 1 December.
Then, another monolith appeared in southern California on 2 December. This one emerged on top of Pine Mountain in Atascadero.
But, no reasonable source has put forward whether these structures are by alien technology or magical effect.
Memes on it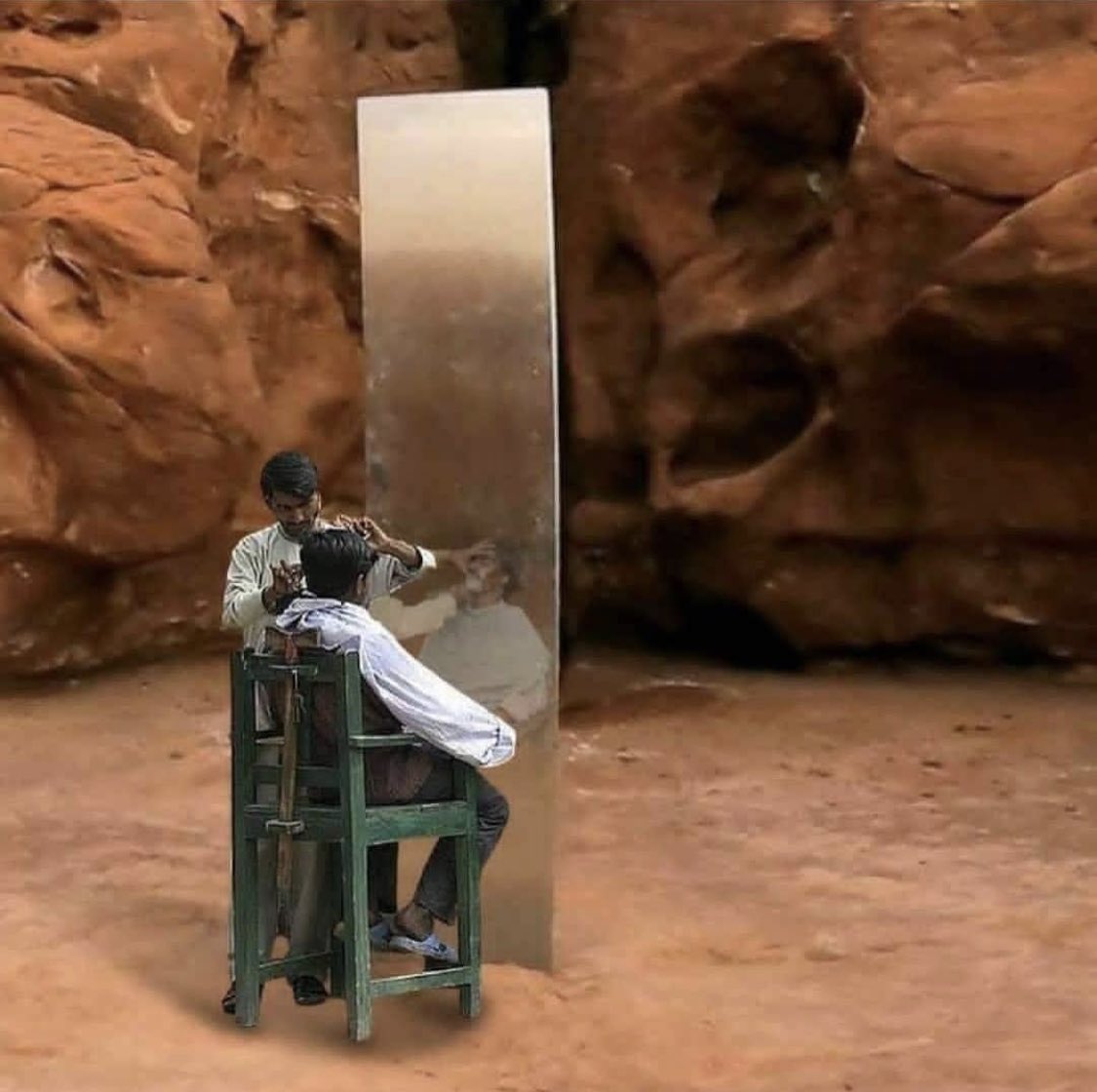 The shining metal objects have sparked a flood of memes and even plot theories on social media. The discovery of monoliths at several places around the globe has stirred up a meme fest on social media. Memes like if monoliths appear in India have left netizens laughing out loud.
Above all, it was its vanishing that got everyone chatting and even directed towards wild theories connecting to aliens.

In conclusion, on November 23, the concerned authorities issued an official statement. The statement of the Utah Department for Public Safety stated that the discovery and speculation of it was most likely an art installation by a "new wave artist" or a prank by a "2001: Space Odyssey."
Author- Pragya Verma
---
Checkout other articles- Trasury bonds
Featured image credits- Twitter