Jeon Jungkook titled as the Sexiest International Man Alive, 2020. People made their choice by voting for Jungkook.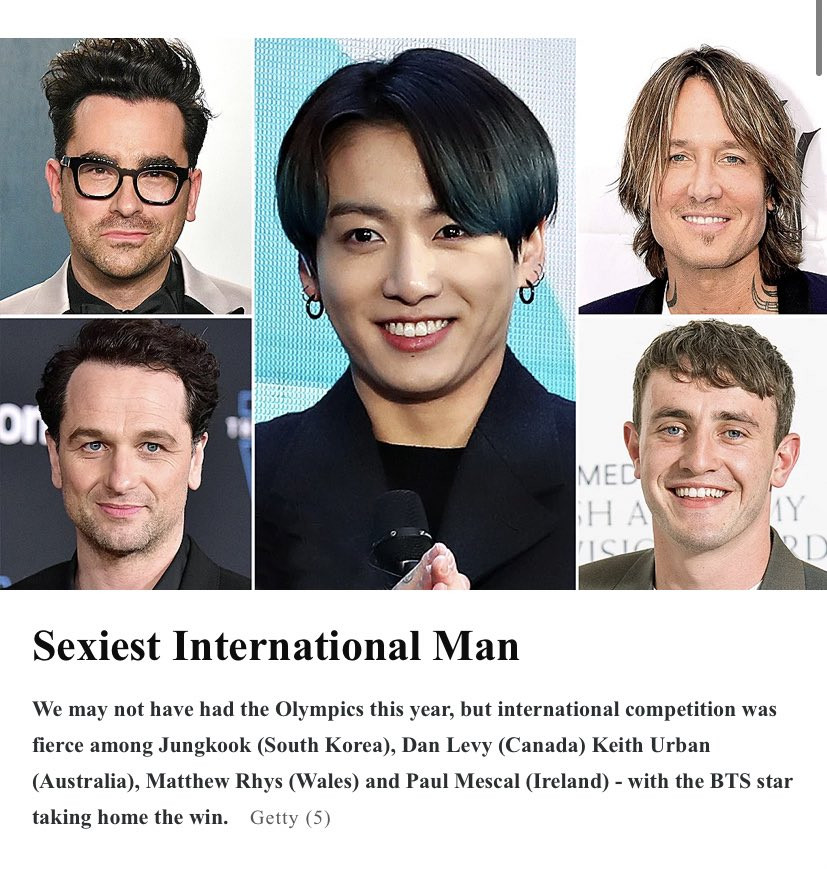 Jeon Jungkook
Jungkook, 23 is a member of the popular boy-band group Bangtan Sonyeodan. Hailing from South Korea the band has always received love for their music and connecting messages.
Jungkook with his unique personality and sense of styling win the hearts of fans worldwide.He is the main vocalist, sub rapper, dancer and plays other roles according to the need of the album. Along with his soothing and mesmerizing voice, the looks of the #Golden Maknae are truly worth the title. The astonishing features and looks must have made millions of fans vote for him.
Despite a tough competition amongst Jung-kook (South Korea), Dan Levy (Canada) Keith Urban (Australia), Matthew Rhys (Wales), and Paul Mescal (Ireland). Surely, Jungkook won the title.
Their fandom officially named Armies have been celebrating since the results were announced. Social Media Apps (Twitter, Instagram) are flooded with
#SexiestInternationalMan
Fans have always been praising the visual of all the members. No Doubt with the hard work their personality outshines. Hence, Jungkook has received love from the Armies worldwide who constantly seem to praise him for his good looks.
Sexiest Man Alive:2020
People's Choice Readers Poll had in all 20 categories under the Sexiest Man Alive 2020. Many other favorite celebrities have won by winning the hearts of their fans. Nonetheless, the competition seemed high and every other nominee was equally deserving.
Reasons to Celebrate
Not only this, BTS's Album-MAP OF THE SOUL:7 has won the BEST ALBUM OF THE 2020.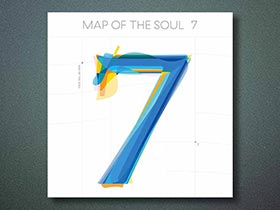 Undoubtedly, with every win, the bag of trophies is getting heavy. BTS have been receiving tremendous support and love from their fans. With increasing recognition and love the boys seem to climb more and more ladders of success.
The Armies all over the world will have reasons to celebrate the boys' success as a group and also as individuals.
---
Reference-> People
Also, Read-> No more Unlimited space on Google Photos
Featured image credits->freepressjournal.in