Today Prime Minister Narendra Modi will inaugurate eight pan-India trains. PM Modi will flag-off eight trains to the Statue of Unity. In short, It is an attempt to grow tourism. Also, he will inaugurate several other railway projects related to Gujarat.
PM Modi to inaugurate eight trains
The eight trains will be connecting Kevadiya to stations across the country. It is for boosting seamless connectivity to the tribal region in Gujarat. Also where the Statue of Unity is located. The Statue of Unity is devoted to Vallabhbhai Patel.
According to the PMO, Modi will also inaugurate various other railway projects associated with Gujarat during the event. PMO stands for Prime Minister's Office. This event on 17 January will be via video-conferencing.
During the event, the CM of Gujarat and Union Railways Minister will be present on this occasion.
These eight trains will connect Kevadiya to Varanasi, Dadar, Ahmedabad, Hazrat Nizamuddin, Rewa, Chennai, and Pratapnagar.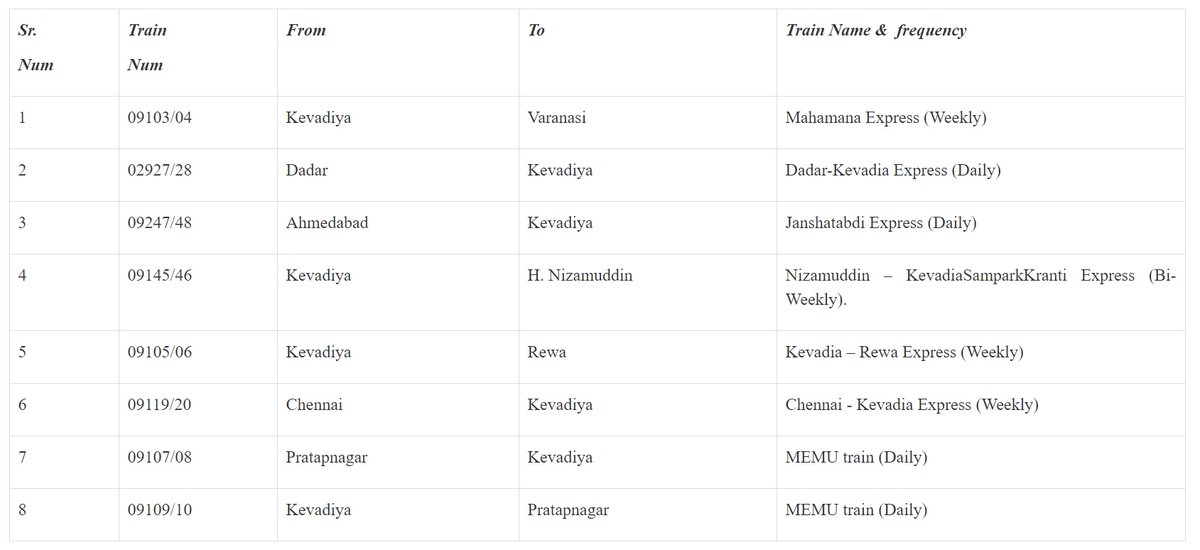 The PM will launch a new broad-gauge track furthermore the new station buildings of Dabhoi, Chandod, and Kevadiya. In December 2018, President Ram Nath Kovind visited Kevadiya and laid the foundation stone for the railway station.
To illustrate, Kevadiya is around 5 kilometers from the 182-meter tall Statue of Unity. Kevadia is a census town in the Narmada district in the Indian state of Gujarat. This town is in the region of the Statue of Unity and Valley of Flowers. Kevadiya station is India's first railway service with a Green Building Certification.
Story so far
This project is aimed to implement a direct rail link to the heavily guarded monument from Vadodara, a major Western Railway junction.
To connect Kevadia with the mainline, the railways converted the 18-kilometer Dabhoi-Chandod narrow standard line into a broad standard. Further, it connected Chandod with Kevadia by laying a 32-kilometer broad-scale length.
Besides, PM on 18 January would also place foundation stones for two metro train services in Gujarat via video-conference from New Delhi.
The PM will also inaugurate other projects related to the railway sector in Gujarat.
Author– Pragya Verma
---
Checkout other articles– Signal in trend
Featured image credits- Outlook India