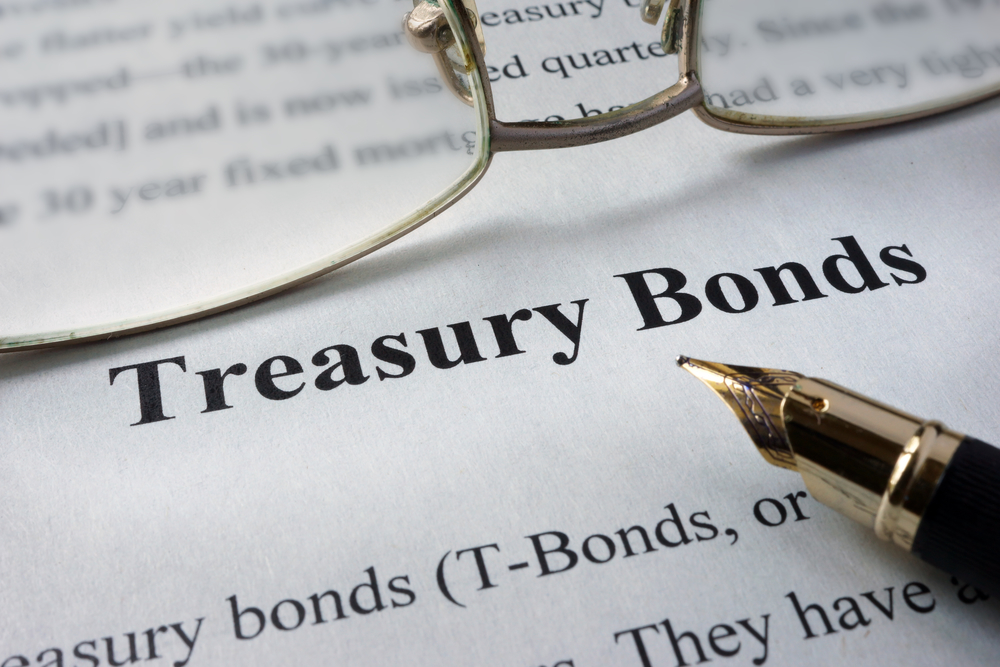 Treasury-Bonds
Treasury bonds (T-bonds) are U.S. government debt securities. T-bonds are marketable securities that are at fixed-rate. The U.S. Federal government-issued T-bonds and their maturity range are between 10 to 30 years.
Due to the longest maturity period, i.e. 30 years, that's why T-bonds are also called a long bond. In short, T-bonds are security for fixed-interest debt security and the U.S. Department issued these securities.
How does it operate?
The Treasury Department trades all bills, notes, and bonds at auction with a fixed interest rate. Bidders will pay more than the face value when demand is high to receive the fixed rate. Similarly, They pay less when demand is low.
However, The U.S. issued T-bonds at a monthly online auction. Within the secondary market, T-bonds are traded dynamically. It is also possible to buy T-bonds through a bank or broker. Individual investors often use T-bonds to keep a portion of their retirement savings risk-free, to provide stable earnings in retirement, or to set to one side savings for a child's education or other main expenses.
One of all four forms of debt issued by the United States is Treasury bonds (T-bonds). Department of the Treasury to finance the U.S. government's spending activities. These are Treasury bills, Treasury notes, T-bonds, and Treasury Inflation-Protected Securities (TIPS). These securities vary by maturity and coupon payments.
About treasury bond
The U.S. Federal government suspended issuing 30-year T-bonds for 4 years of 18 February 2002 to 9 February 2006.
In February 2006, T-bonds were re-introduced and are now issued quarterly. In 2019, Treasury Secretary Steven Mnuchin announced that the Trump administration was exploring issuing 50-year and even 100-year T-bonds.
Marketable Securities are assets that can be converting to cash quickly. These are short-term liquid securities. Furthermore, they can be bought or sold on a public stock exchange or a public bond exchange. These securities mature in a year or less and can be also debt or equity. Few examples are stocks, bonds, commercial paper, preferred shares, etc.
Risk in these securities- Accordingly to financial analysts and financial media T-bonds are risk-free investments. Since the U.S. government sponsors them, Treasury securities are probably much safer investment comparative to stocks. 
In other words, since Treasurys are safe, demand raises when economic risk rises. Investors have to hold their T-bonds for at least 45 days before they can be sold on the secondary market.
Author- Pragya Verma
---
Checkout other articles- National Navy Day
Featured image credits- Bankrate