On Thursday night, Republic media network anchor Vikas Sharma passed away. He died of coronavirus complexities and post-Covidillness.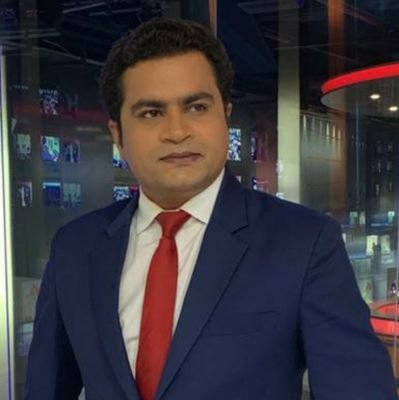 About Vikas Sharma
Vikas Sharma emerges as prime time anchor at 9 pm on Republic Channel. Further, he is one of the famous reporters of Republic TV. Vikas was part of the launch team of Republic Bharat. He spent the last two years with the Republic Media Network. He was one of the most popular Hindi news anchors of India.
Reason of death
The cause of the reporter's death is Covid-19 complications. It is revealed that he was ill for the last few days. He has admitted to Kailash Hospital located in Sector 71, Noida. He could not survive in the hospital and left this world. On 4th February, Vikas took his last breath in the evening. 
According to Republic Bharat, Vikas bravely faced post-COVID illnesses and complexities in the last few days with courage. Moreover, the which he displayed right through his life.
It is a big loss for all of us: Arnab Goswami
For me, Vikas was one of those journalists for whom I was so fond of and proud. I still remember that first day. I interviewed him, and he was a field reporter. He came to meet me and showed me some of his tapes. And we went through the recordings. He had come to apply to be a reporter. But I saw that talent in him, amazing talent, and he joined our anchoring team –> Said Republic TV editor, Arnab Goswami.
Vikas Sharma used to host a news show on republic Bharat. He has been the face of the very famous 9 pm show Ye Bharat ki Baat Hai. While various celebrities from the media industry are showing their condolences for the untimely death of Vikas Sharma.
First, MLA Abhijeet Singh Sanga tweeted and expressed his feelings. He tweeted, they lost one of the most hard-working Anchor.
Then Shahzad Jai Hind also tweeted. He wrote, he got shocked when he came to know that Vikas Sharma is no more among us.
Also, Alisha Nair tweeted that he was Super talented, and they lost an ornament today.
Author: Pragya Verma
---
Check out other articles: Aero India 2021
Featured image credit: twitter